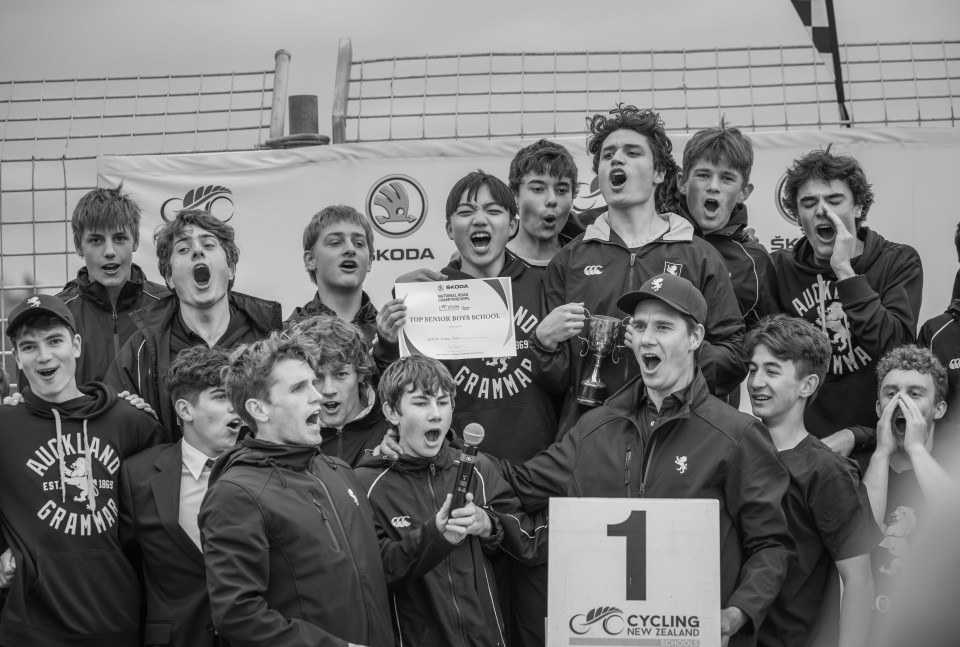 Auckland schools claimed the top honours at the SKODA National Schools Road Championships staged in the Manawatu over the weekend.
More than 400 riders from 70 schools from Kerikeri to Invercargill took part in the championships, presented by Platinum Homes, with the team time trial on Saturday, individual road race on Sunday and points race around the Manfeild Autocourse on Monday.
Baradene paved the way in the girls competition, topping overall points in the high school and intermediate schools competitions, while in the boys Auckland Grammar took out the overall top high school and Remuera best in the intermediate boys battle.
Auckland Grammar laid the foundations with wins in both the under-20 and under-16 team time trials, and claimed wins in the individual road race for Caleb Wagener (undr-16) and Daniel Morton (under-17) although the under-20 race went to Cambridge High School rider Maui Morrison in a sprint finish. Morrison has won honours in BMX and mountain bike but is now focussed on the road.
Likewise Baradene took out the under 16 team time trial, second in year 7-8 and third in the under-20 team time trials.
Madeline Bell earned maximum points in the road race and the points race in the under-14 category for Baradene.
The senior double went to exciting prospect Ruby Spring (St Kentigern) who won the road race and points race. The Black Magic Ilabb rider is also a prospect on the track and has won the national criterium honours.
Other double winners in the road race and points race included Carter Paine (St Peters, Cambridge) and Filip Martin (Palmerston North Boys High School) in the under-13 and under-14 years categories respectively.
The championships proved popular and standards high, with riders enjoying a return to competition after the 2020 and 2022 competitions were cancelled.