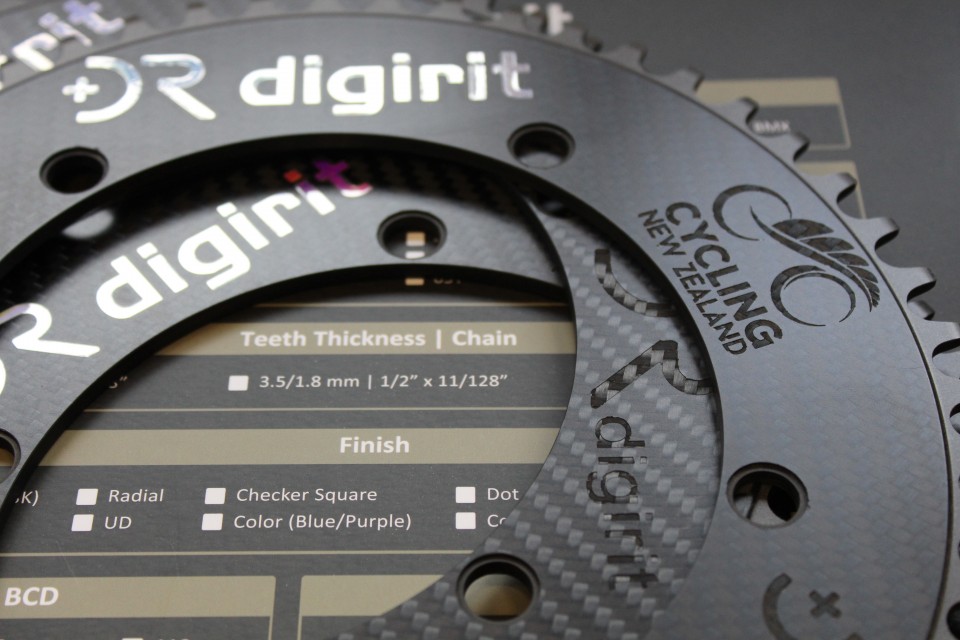 To the Junior Cycling Community
We've received many requests to revisit road gearing restrictions from our Junior Cycling Community and spoken to many of you at events and on the phone. We want to thank you for thoughts and contributions to date.
It's time to make bold changes and we ask you our Junior Cycling Community – athletes, coaches, clubs, schools, administrators, officials, commissaires, event staff and the cycling industry to join us on this ride.
Background:
The NZ Schools Cycling Association (Est 1968) and more recently Cycling New Zealand Schools (CNZ Schools) has gearing restrictions in place for road and track athletes. Likewise gearing is restricted for Cycling New Zealand Road, Track & Cyclocross (CNZ RTX) junior road and track athletes. This has been a feature of junior competition for more than half a century.
During the last decade CNZ Schools & CNZ RTX have aligned their regulations for younger riders where possible, to create consistency for athletes, officials, coaches, and supporters. There have been several minor changes in both CNZ Schools and CNZ RTX gearing restrictions, but they have remained a rollout based formula.
The general principles behind restricting gearing for junior athletes were to create a fair and level playing field for riders of differing physical size and strength, to promote good pedalling technique and protect growing bodies. But like many simple constructs, the rollout really only focusses on limited aspects of rider's skills and physical abilities.
Union Cycliste Internationale (UCI) has recently announced that from 1 January 2023 gearing restrictions (7.93m) for Junior U19 Road Riders will be removed from the UCI regulations. Their studies concluded that the claimed benefits of restrictions were not supported by medical evidence.
We've also looked at what other nations are doing in the junior cycling space as well as the regulations in place of other cycling related codes. Road and track are the only codes that restrict gears.
What we know:
Restricting gears is a barrier to participation for junior athletes. With the advances in bike technology and supply chain issues, it is getting much more difficult to achieve the restrictions. It is a significant source of confusion for new entrants into our sport and it could be said that 'roll out' is the biggest cause of tension and stress at events!
The way we coach, and train young athletes has changed dramatically since gear restrictions were implemented. We now have many tools that allow us to measure, analyse and provide instant feedback.
Anecdotal evidence suggests that many junior riders are using unrestricted gears at club level and during training, only conforming to the rollout for specific events where those regulations will be enforced.
The recent Union Cycliste Internationale (UCI) changes for U19 riders shows that there has been a clear shift in approach for junior riders at the highest international level.
What we want to achieve:
Remove barriers to participation

Cost effective for athletes and their families

Ease of understanding for Athletes, Coaches, Parents, Commissaries and Event Staff
Safe for athletes

Fairness for athletes

Maintain consistency across CNZ Schools & RTX regulations
How we will achieve this:
CNZ Schools and CNZ RTX propose that from 1 January 2023
No road gear restrictions will be in place for Junior U20, U19, U17, U16, U15, U14, U13 athletes.
For track cycling, a single gear restriction of 7m rollout will be in place for U17, U16, U15, U13 athletes. With a review in 2 years' time.
We encourage our Junior Cycling Community to continue to promote and develop good riding techniques tailored to the athlete's abilities.
We will create events & opportunities that provide achievable challenges for junior athletes who are developing at different rates. We ask you to do the same; considerations like running handicap start or graded races or choosing race circuits that are suitable for all participants.
What's next:
We're excited about having the opportunity to reshape our approach to junior restrictions, so that they better reflect where the sport is in the 2020's.
If you'd like to indicate your support for our proposal, we'd love to hear from you. Likewise, if you feel we have overlooked something, or would like to know more about how the proposal will work, we'd also like very much to hear from you.
Please use the following google form to provide your feedback.
https://forms.gle/wcatstnXhMUnRPXz5
Many thanks
Cycling New Zealand Schools & Cycling New Zealand RTX