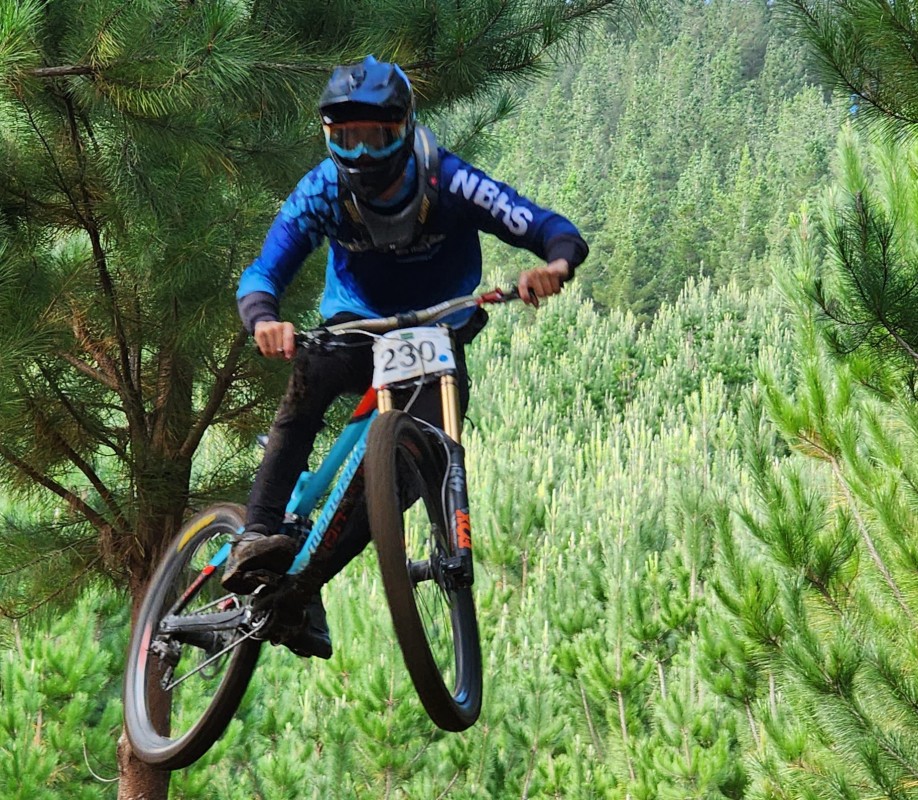 The mountain bike meccas of Rotorua, Christchurch and Queenstown will each host the best collegiate riders for key championships next year.
Cycling New Zealand are thrilled to partner with Cycling New Zealand Schools and to secure three iconic mountain bike venues to excite and challenge emerging school riders, said Cycling New Zealand Events Director, Chris Christensen.
The 2024 season sparks into gear with Cycling New Zealand Schools partnering with the Rotorua Mountain Bike Club to stage the North Island School MTB Championships in Rotorua on 17-19 March.
"A big part of the Rotorua Mountain Bike Club ethos has been about nurturing the spirit of mountain biking among young riders," said Clair Scott.
"After the success of the 2023 NISSC, we are stoked to get the opportunity to collaborate with Cycling NZ Schools once again, but this time in conjunction with Crankworx. This collaboration for the Schools MTB Championship is such a natural alignment where together, we will foster the passion of a new generation of riders."
The South Island School MTB Championships will follow from 21-23 March at Coronet Peak in Queenstown.
The wonderful venue will also play host the Cycling New Zealand Torpedo7 MTB National Championships in February.
"Having done this event now, we can build on this experience and focus on making it a great event. That's going to start with great communication and courses and finish with set-up and delivery," said Ski Area Manager, Nigel Kerr.
Both events lead to the National School MTB Championships to be held in Christchurch on 7-8 October.
The event will be hosted by Christchurch Adventure Park, which is an outstanding and exciting facility close to the Christchurch CBD, and has hosted the Torpedo7 MTB National Championships in 2021 and 2022.
"We are delighted to host the 2024 National Schools MTB Championships and look forward to welcoming talented young riders from schools across the country," said Christchurch Adventure Park General Manager, Anne Newman. "We can't wait to see an action-packed competition and aim to provide a platform for young athletes to showcase their talent, push their limits and foster camaraderie."
Event details for all Schools Cycling events can be found at www.schoolscycling.nz