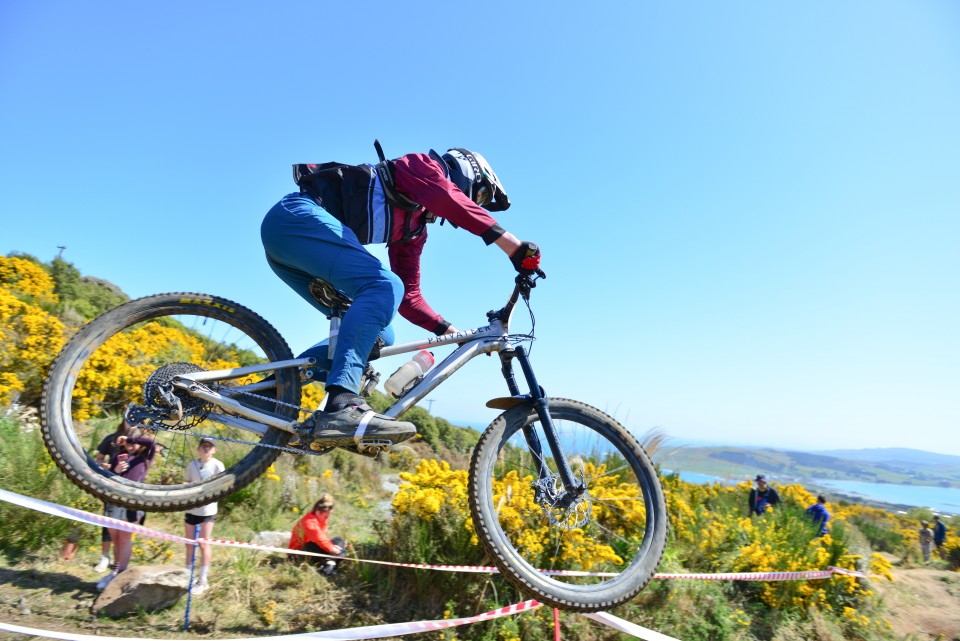 Schools cycling focussed on the deep south with both the SKODA National Schools Track Cycling Championships and Mountain Bike Championships hosted in Southland.
The track over two days was staged at the SIT Zero Fees Velodrome at Invercargill with the mountain bike 30 minutes south at Bluff.
North Island visitors made their mark on the opening day of track competition incorporating team pursuit and team sprint competition at the SIT Zero Fees Velodrome at Invercargill.
Cambridge Middle School took out both team pursuit and team sprint for Boys 7-8 years, as did St Kentigern for under-16, while the under-20 team sprint went to Auckland Grammar and Team Pursuit to James Hargest from Southland.
It was a similar sprint for under-20 in the female competition with Epson Girls claiming the team pursuit and Invercargill's Verdon College the team sprint.
Southland school riders took out five of the 11 scratch race finals through the age groups with three to Waikato schools and two to Auckland, while one went to Christchurch.
Southland schools claimed winners in four keirin A finals, while Waikato school riders won five tempo finals, with four titles to riders from Southland schools, two to Auckland and one to Christchurch.
Outstanding individuals on the track included multiple winners Carter Paine from St Peters Cambridge, David Kwon (Auckland Grammar), Jamie Cantell-Roberts (St Kentigern), Magnus Jamieson (Southland Boys), Lily Keast (James Hargest), Sophie de Vries (St Peters Cambridge), Millie Wright (St Peters Cambridge) and Caitlin Kelly (Verdon College).
After two days on the velodrome at Invercargill, the schools focus moved further south to Bluff for four days of competition in the SKODA National School Mountain Bike Championships.
There were full fields across the competitions of enduro, downhill and cross-country on courses at the famed Bluff Hill, providing plenty of stern tests for all riders.
New Zealand representative at this year's world championships, James Officer from Taupo-nui-o-tia College took out the top male individual, winning the enduro and cross-country and fourth in the downhill.
The leading female rider was Zoe Trolove from Christchurch Girls HS with a win and two second placings.
Christchurch Boys HS was the leading senior school from Cashmere HS and Dunston and Fiordland College led the way in the junior schools from Martinborough and Southland Boys.
The breadth of competition was most evident in the cross-country with riders from 10 different schools winning from the 12 titles up for grabs. And the schools were well spread – Orewa, St Kentigern, Hamilton Boys, Morrinsville, Waihi, Taupo, Kapiti, Cashmere, Rangi Ruru, and Dunstan.
Overall, more than 400 riders from 125 schools headed to the deep south for the SKODA National School Track and Mountain Bike Championships last week.