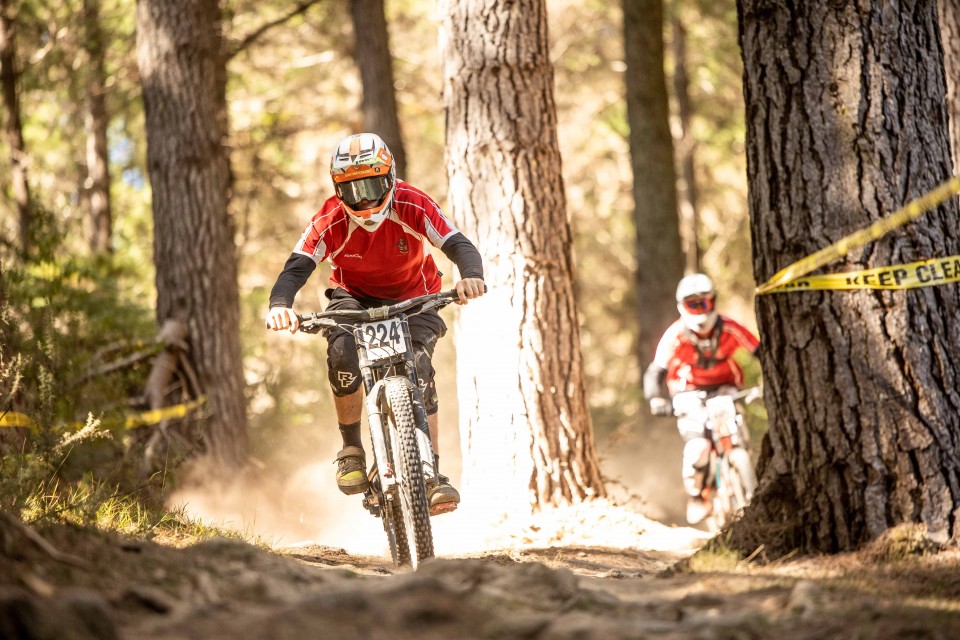 Cycling New Zealand Schools are excited to announce dates and venues for the 2022 schools MTB calendar.
The Schools Cycling Calendar will kick off during summer tournament week with the SKODA South and North Island MTB Championships, going to Coronet Peak and Rotorua respectively.
Coronet Peak will host the South Island event, from 29 - 31 March. The South Island edition will include Cross Country, Cross Country Relay, Downhill and Enduro events and utilise the infrastructure of Coronet Peak ski field, with support from Queenstown MTB Club.
Rotorua Mountain Bike Club (RMTBC) will host the North Island event, from 1 – 3 April in the Whakarewarewa forest. It will include Cross Country, Cross Country Relay, Enduro and Downhill events over the three days, with a central event base at the bottom of the Downhill track on Pipeline Rd.
Finally, the pinnacle event on the schools cycling calendar, the SKODA National School MTB Championships will head south to Bluff, hosted by the Southland MTB Club. The event will take place from 13 – 16 October at Bluff Hill and include Cross Country, Cross Country Relay, Enduro and Downhill events. The event will conclude a busy week of schools racing in Southland, following on from the Yunca Junior Road Tour and the SKODA National School Track Championships.
The Southland MTB Club held a successful Downhill event in 2019 as part of the MTBNZ series and are looking forward to opening up their trails to a wider audience for the schools event.
"We believe Southland is one of the most underrated mountain biking destinations in New Zealand and we're eager to showcase our unique and exciting trails to new riders from across the country. Continuing to host national events would provide us with greater exposure within the MTB community and would encourage new riders to return when they see the quality that Southland has to offer." said Donald Heslip, Southland MTB Club.
"Mountain biking in the schools space is growing significantly each year, so it is important for Cycling New Zealand Schools to work closely with MTBNZ and clubs to ensure that, not only these venues have the capacity to cater for the numbers but that the clubs have the capability to host safe, fair and fun events. We are excited to work with a new set of clubs for the 2022 season to continue to offer great experiences for our riders" Brynn Gilbertson, chairman of Cycling New Zealand Schools.
More information on these events will be posted on event websites when available, see www.schoolscycling.nz
Dates and venues for the 2022 Torpedo7 MTB Nationals and the 2022 MTBNZ Series will be announced in the next few weeks.
SKODA South Island School MTB Championships – Coronet Peak, 29 -31 March 2022
SKODA North Island School MTB Championships – Rotorua, 1 – 3 April 2022
SKODA National School MTB Championships – Bluff, 13 – 16 October 2022
*Dates and venues are subject to School Sport NZ sanctioning approval and the release of the School Sport Calendar in November 2021.