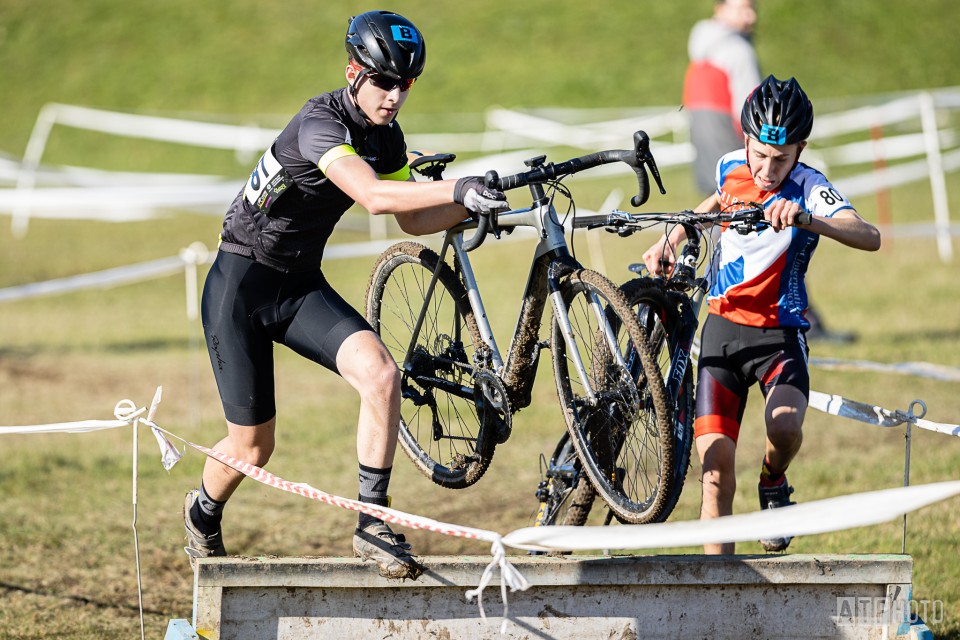 Small but mighty fields created history last weekend with the inaugural SKODA North and South Island School Cyclo-cross Championships taking place in blue sky conditions in Wellington and Christchurch.
With over 110 riders taking part across the country, it has created a based that will no doubt only grow after fun times and great performances abound.
Host clubs, Huttcross and Southerncross CX combined the schools events with their club racing which created a high energy atmosphere and would have been a great support for those taking on their first Cyclo-cross challenge for their school.
Both events attracted riders from across all other schools cycling codes with some adding the Cyclo-cross title to a growing list of achievements while some added their first and likely not last Cyclo-cross race under their belts.
The North Island event, held at Ngati Tama Park in Upper Hutt saw riders completing laps of the circuit for 20, 30 or 45 minutes depending on their age group. It was Cambridge High who dominated across the board, with sisters, Seana, Caoilinn and Kendra Gray taking the inaugural titles in their respective grades (U17, U15 and U13). Maui Morrison won the U17 battle against Coen Nicol (Taupo Nui-a-tia College), the end result being decided on the final corner with Coen riding into the course tape giving Maui the break he needed to take the win. Finally, in the U20 boys, it was a battle between Cambridge High's Blake Eva and Bailey Frederickson from Trident High School, with Blake taking the win by just 2 seconds.
In the South Island, the event was staged in the central Hagley Park, making for great spectator viewing. U19 National Cyclo-cross Champion, Jacob Turner from Rangiora High, showed his strength with a clear win in the U20 Boys grade, after winning the club A grade earlier that day. It was a tight race for 2nd and 3rd with Daniel Lovegrove (Cashmere High) and Matthew Fairbrother (Shirley Boys High) battling to the very end, with Daniel taking the win. Annabel Bligh won the U20 girls race well ahead of her Cashmere High team mate, Amelie Mackay.
U17 rider, Cohen Glintmeyer from Rangiora College battled the entire race with U16 rider, Cam Anderson of Marlborough Boys College. It was Glintmeyer that took line honours, with both riders winning their respective categories. Anderson's teammates, Finn McKenzie and Lachlan McNabb rounded out the U16 race with a clean sweep for Marlborough Boys. Hillview Christian School showed their strength taking out the gold medals in the U13 Boys (Gwilym Jones), U13 Girls (Maisey Harbour), U14 Boys (Silas Jones) and U15 Girls (Benita Clark).
Cycling New Zealand Schools would like to thank SKODA for their support of these events, and to Huttcross and Southerncross CX for giving schools cycling riders the opportunity to get a taste of Cyclo-cross racing. Riders that enjoyed these events will be looking forward to the Cycling New Zealand Cyclo-cross National Championships coming up in Upper Hutt again on the 15th of August.
For full results for both island events, go to www.schoolscycling.nz