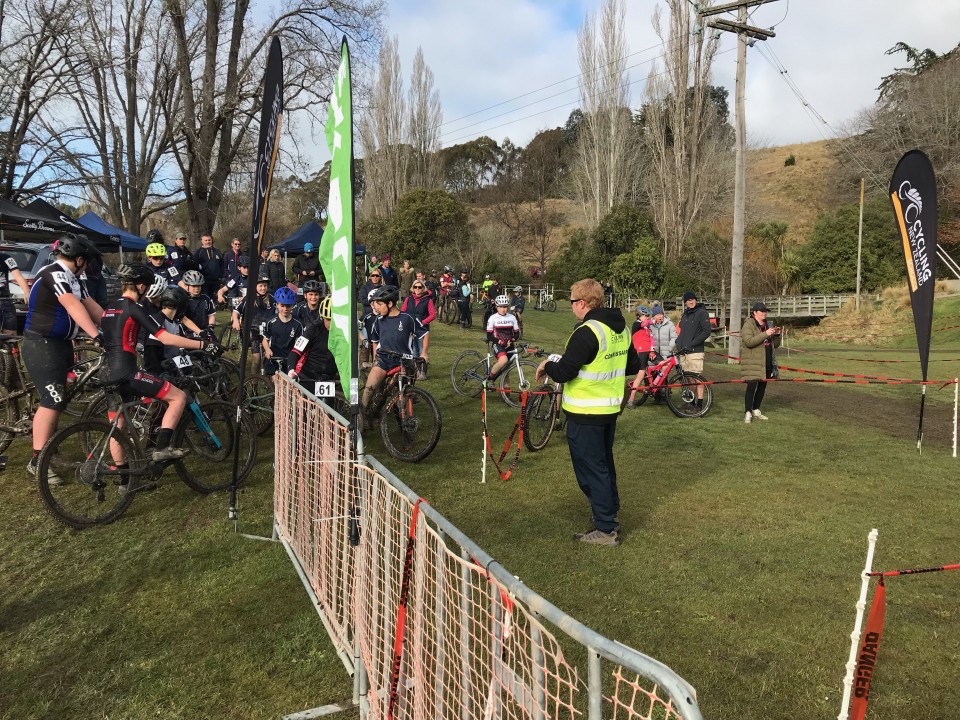 The second year of the SKODA North and South Island School Cyclo-cross Championships took place in Havelock North and Timaru over the weekend.
While entry numbers were still on the small scale, it was great to see growth from last year with 73 riders entered in the South Island event and 67 in the North Island.
Host clubs, Cyclo-cross Hawkes Bay and Cycling South Canterbury combined the schools events with their club racing which created a high energy atmosphere for riders taking part in the schools challenge.
The North Island event, held at Black Barn vineyards in Havelock North saw a mass start for all riders, with U13 – U15 grades completing laps of the circuit for 30 minutes and U16 – U20 grades for 40 minutes.
National Junior Cyclo-cross Champion, Coen Nicol from Taupo-nui-a-tia College showed his strength by pulling away early in the race and never looked back winning the U20 grade and the overall race. He also backed this up by placing 3rd in the 45min Open Race held directly after the schools event! Cory Hartgill, Hamilton Boys High and Ben Wilson, Taradale High rounded out the U20 boys' podium.
Emma Clipstone from Westlake Girls High was the first female across the line, taking the U20 Girls win, followed by Alex Clark of Saint Kentigern College winning the U17 title and Millie Donald from Kapiti College taking the U16 title.
For the South Island riders, the event took place at Centennial Park in Timaru.
Cashmere High School came away with the double in the U20 races with Maria Laurie taking the win in the girls' race by completing an impressive 6 laps and Daniel Lovegrove winning the boys race, after fighting hard for 2nd place last year. He was streaks ahead of James Howard, Otago Boys High and Jack Dunnett, Christchurch Boys High who placed 2nd and 3rd respectively.
While there was some impressive racing amongst tough conditions in both islands, it seemed as though the most important part of these events was about having a good time.
"Cyclo-cross is all about the team and social atmosphere and all the mud and tricky courses they seem to find each year to challenge us" Cory Hartgill said on why he loves Cyclo-cross.
Cycling New Zealand Schools would like to thank SKODA for their support and to Cyclo-cross Hawkes Bay and Cycling South Canterbury for incorporating Schools Cycling into their events. Next up on the Cyclo-cross calendar is the Cyclo-cross National Championships coming up in Christchurch on the 14th of August.
For full results, click on the links below: