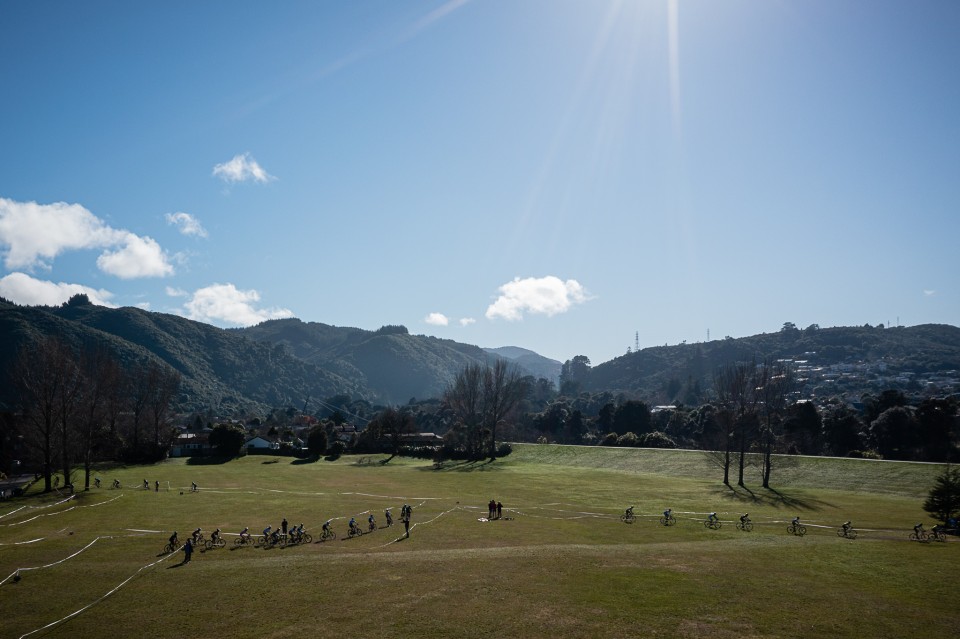 The second annual SKODA North and South Island School Cyclo-cross Championships are set to take place this Sunday 24 July in Havelock North and Timaru respectively.
70 riders from across New Zealand have entered in both events, an increase in entries from the inaugural events last year.
Experienced road cycling club, Cycling South Canterbury will host the South Island event at the Scenic Reserve in Timaru, a venue that offers a solid mix of climbs and flat racing plus bridges, obstacles, grass, sand and mud.
The North Island event hosted by Cyclo-cross Hawkes Bay in conjunction with Cycling CHB will take place at Black Barn Vineyards in Havelock North which will provide a variety of terrain and scenery featuring limestone, grass and boardwalks to test the skills of riders and make for an exciting spectator experience.
After the recent heavy rainfall, both venues are expecting tough courses with a lot of mud which will really showcase what Cyclo-cross is all about.
Riders will complete laps of the circuit for 30 – 40 minutes depending on their age group and are welcome to ride on any type of bike.
Ones to watch at the North Island event will be National Junior Cyclo-cross Champion Coen Nicol from Taupo Nui-a-tia College in the U20 category. The battle will come from Cambridge High student, Maui Morrison who beat Coen to win the U17 North Island title last year. In the girls' grade, Alex Clark will be back to defend her title, this year moving up to the U17 grade. There should also be a tight race between Millie Donald (Kapiti College) and Lara Comeskey (St Mary's College) in the U16 Girls grade.
In the South Island, it'll be a battle in the U20 Girls race between last year's U20 winner, Annabel Bligh and U17 winner, Maria Laurie, both representing Cashmere High School. Daniel Lovegrove, also Cashmere High will be looking to take the win in the U20 Boys after placing second to Jacob Turner last year.
For those in the North Island, racing will start at 10.30am in wave starts per age group. In the South, there will be three race starts over the afternoon at 12.10pm, 12.50pm and 1.50pm. Spectator entry is free and encouraged.
For more information for the North Island event - click here.
For more information for the South Island event - click here.